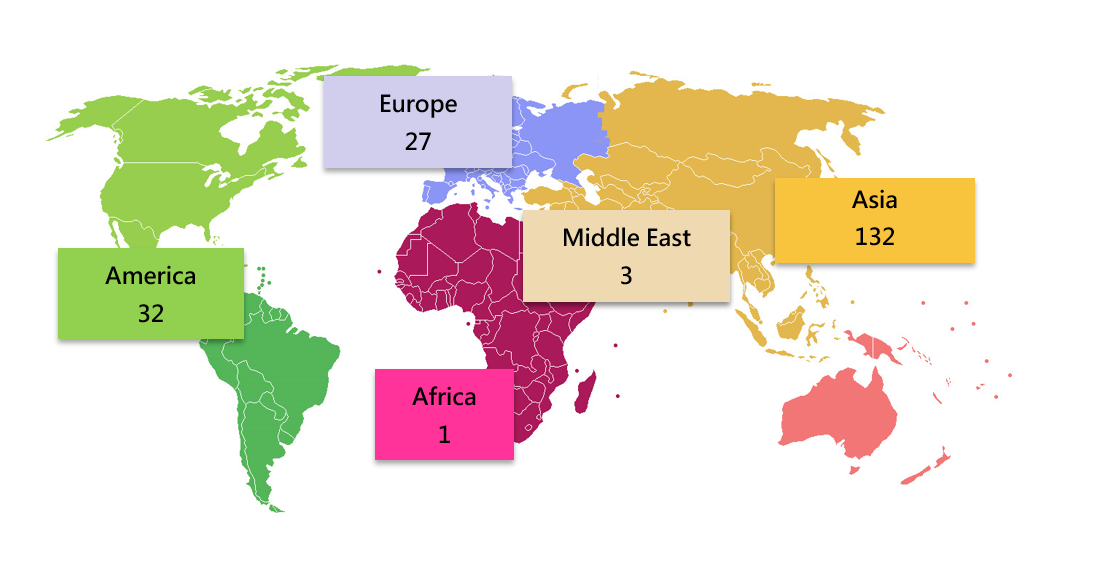 The University of Taipei has more than 150 partner universities in about 30 different countries, and the bilateral academic cooperation agreements with these universities provide opportunities for the exchange of students and faculty staff. These cooperation frameworks include University-wide or faculty-specific agreements.
Asia
Asia

University-wide


University-wide

Satbayev University (NJSC "Kazakh National Research Technical University named after K.I. Satbayev)

University-wide


University-wide

University of Strathclyde

**This list is arranged by continent, country and then alphabet.